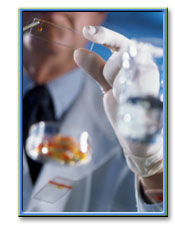 Autoimmune Technologies, founded in 1995 in New Orleans, develops medical diagnostic tests, explores disease mechanisms, and investigates therapies for autoimmune diseases and other disorders. In addition, the Company has recently begun developing anti-viral drugs which are designed to prevent viral particles from fusing with their target cells.

Many of the Company's products are based on proprietary technologies it has licensed from Tulane University School of Medicine. Its products are based on breakthrough research discoveries, and patents covering most of the products have been awarded in the U.S. and in other countries.

The Company is developing FF-3, which is an influenza drug with a new method of action, as well as a blood test to aid in the diagnosis of Lassa fever, a blood test to aid in the diagnosis of fibromyalgia, a blood test to aid in the diagnosis of systemic lupus erythematosus, Sjögren's syndrome, juvenile rheumatoid arthritis and Grave's disease, and a blood test to detect the presence of the pro-viral DNA of an inherited retrovirus that appears to be associated with most cases of breast cancer. Work on Gulf War Syndrome and other disorders is also under way.
Autoimmune Technologies is a member of the Viral Hemorraghic Fever Consortium. Information about this exciting group can be found at http://vhfc.org/.
The Company fully supports the Research Investigators' Financial Conflict of Interest ("RIFCOI") regulations, "Responsibility of Applicants for Promoting Objectivity in Research for which Public Health Service Funding is Sought" (42 CFR Part 50, Subpart F) and "Responsible Prospective Contractors" (45 CFR Part 94), which apply to some of its work. Autoimmune's RIFCOI Policy is available at this link.

The Company's products include the following for: